March 23 @ 10:00 am

-

11:30 am

Cost: $10.00

Live Webinar
Care for the Caregiver:
Using Self Care to Combat
Compassion Fatigue
(focusing on caregivers who care for those living with paralysis)
October 5, 2022
10:00-11:30 a.m.
Cost: $10
1.5 Social Work CEUs available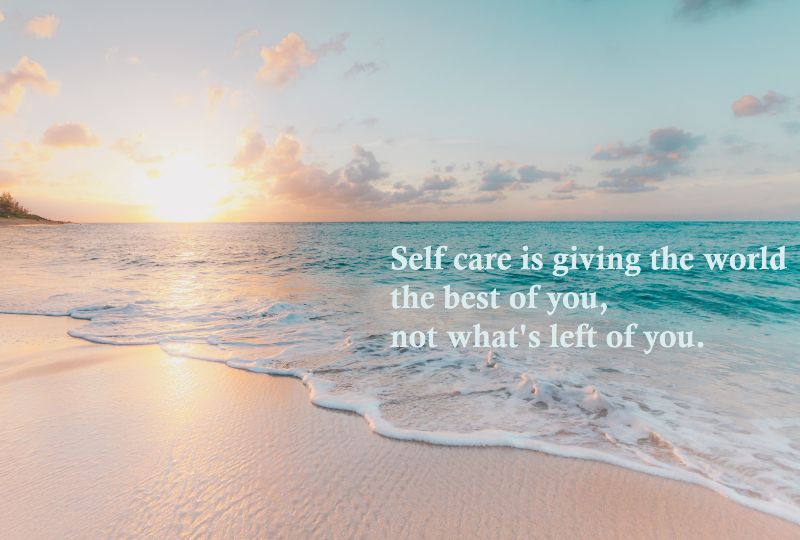 This webinar is made possible through a generous Quality of Life Grant from
the Christopher & Dana Reeve Foundation


THE LINK TO THE WEBINAR WILL BE SENT TO YOU WITHIN 48 HOURS, ONE WEEK PRIOR, AND ONE DAY BEFORE THE WEBINAR AS REMINDERS
(Always check your Spam folder as well for the email to the webinar link)
Description:
Are you wondering why you are not feeling well?  Are you struggling with meeting daily expectations?  Are you feeling a bit burnout?  Compassion Fatigue is a real thing.  Join us for an engaging session where we will define Compassion Fatigue and discuss its impact on oneself and others.  We will highlight key concerns to be aware of and how to identify signs and symptoms related to Compassion Fatigue.  Participants will gain useful resources and tools to supporting those with special needs while ensuring they remain aware of their own needs.  We will introduce the importance of self-care and how to apply simple but meaningful tips to your daily life.  Knowing you are on the verge of burnout and being equipped to prevent it requires intentionally making some choices for all involved.  Learning what Compassion Fatigue is and ways to dim the emotional strain is key.  This session will provide meaningful ways to embrace your daily journey and take care of yourself along the way.
Objectives:
Explore what Compassion Fatigue really is

Understand the impact of Compassion Fatigue on others

Learn ways to overcome Compassion Fatigue

Gain useful tools of Self Care – For you and for those whom you care

Understand the impact of Compassion Fatigue for special needs individuals and their families
Target Audience
This training is for professionals who provide care to anyone and especially to those who provide care to individuals living with paralysis, This training can be very useful for as nurses, social workers, case managers, housing service coordinators, nursing home administrators, personal care home administrators, aging and mental health workers, as well as for family members who are caregivers.
**Special Discount **
The Christopher and Dana Reeve Foundation is committed to providing opportunities to individuals with paralysis. In keeping with their mission, webinar scholarships are available for those living with paralysis, their family members and caregivers. If you or a family member is living with paralysis, please enter the following code at check out to receive a scholarship.  Code: Superman
*CEUs
*"NASW-PA Chapter is a co-sponsor of this workshop. 1.5 CEUs will be awarded for completion of this course. NASW has been designated as a pre-approved provider of professional continuing education for social workers (Section 47.36), Marriage and Family Therapist (Section 48.36) and Professional Counselors (Section 49.36) by the PA State Board of Social Workers, Marriage & Family Therapists and Professional Counselors."
PennCares Cancellation Policy
PennCares Support Services reserves the right to cancel an event due to low enrollment or other circumstances which would make the event non-viable.
PennCares reserves the right to substitute course instructors as necessary.
If PennCares cancels an event, registrants will be offered a full refund.
Postponement: Should circumstances arise that result in the postponement of an event, registrants will have the option to either receive a full refund or transfer registration to the same event at the new, future date.
Substitutions and Transfers: We understand that circumstances may occur to prevent you from attending a training. If you find that you are unable to attend one of PennCares' trainings, you have several options:
Send a substitute: Substitutions are accepted as long as a written request is received. Substitutions may be made without penalty provided the original registrant contacts PennCares at trainings@penncares.org to request this change.
Transfer to another course: Transfers are accepted up to the day of the event as long as a written request is received. In the event the registrant cannot attend a scheduled course for which he or she is enrolled, registration can be transferred to another course.
Refund of monies: Requests for refunds must be made in writing and received by the training refund deadline stated on the training registration form. (See below for cancellation policy).
Registration Cancellation by Participant
Unless specifically stated on registration materials, the deadline to request a refund for your registration is 5 business days before the event.
Registration cancellations requested prior to the deadline will be eligible to receive a refund less a 5% administration fee. *
Cancellations received less than 5 business days before the event will not be eligible for a refund and will be billed for the total cost.
Registered no-shows are not eligible for a refund and will be billed the total cost.
Cancellations will be accepted via e-mail to trainings@penncares.org and must be received by the stated cancellation deadline.
All refund requests must be made by the attendee/payee.
Refund requests must include the name of the attendee, the training date, and payment method.
These above policies apply to all PennCares trainings unless otherwise noted in the corresponding event materials. Please read all individual event information thoroughly.