Virtual Event
July 10 @ 10:00 am

-

11:30 am

Virtual Event

Cost: $10.00
Family RoadMap: Session #2
Monday, July 11, 10 a.m. to 12 p.m.
---
PARTICIPANTS MUST ATTEND ALL THREE SESSIONS TO RECEIVE THE BOOKS AND CERTIFICATE OF ATTENDANCE!
The first session is on Thursday, May 19 from 1o a.m. to 12 p.m. You can register for Session #1 here.
The third and final session is on Wednesday, August 3 from 10 a.m. to 12 p.m. You can register for Session #3 here.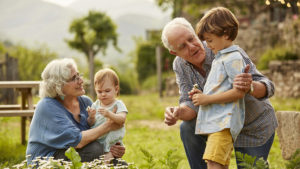 Live Meeting-Style Webinar
---
This program is made possible through a generous grant from the Greater Harrisburg Community Foundation, a regional foundation of The Foundation for Enhancing Communities.

Description: The RoadMap Resource is the guiding star which will provide some meaningful direction and guidance to support families and help them navigate through systems in a 5 step process to include learning to highlight needs, identifying strengths, understanding professional/medical needs and gaining some tools to become an effective support for others and/or advocating for yourself.  Participants will learn how to set achievable goals and understand the basics of several systems.  The sessions are interactive with shared resources, useable information with simple, accessible tools.  Participants will complete the 3 sessions with a hearty sense of establishing purposeful goals, tips to seeking support and learn some basic tips on how to build a toolkit of resources as your guide.  Supplies will accompany these sessions and will be mailed to each participant upon completion of the series of trainings.
Facilitator: Lisa Kennedy
PennCares Cancellation Policy
PennCares Support Services reserves the right to cancel an event due to low enrollment or other circumstances which would make the event non-viable.
PennCares reserves the right to substitute course instructors as necessary.
If PennCares cancels an event, registrants will be offered a full refund.
Postponement: Should circumstances arise that result in the postponement of an event, registrants will have the option to either receive a full refund or transfer registration to the same event at the new, future date.
Substitutions and Transfers: We understand that circumstances may occur to prevent you from attending a training. If you find that you are unable to attend one of PennCares' trainings, you have several options:
Send a substitute: Substitutions are accepted as long as a written request is received. Substitutions may be made without penalty provided the original registrant contacts PennCares at trainings@penncares.org to request this change.
Transfer to another course: Transfers are accepted up to the day of the event as long as a written request is received. In the event the registrant cannot attend a scheduled course for which he or she is enrolled, registration can be transferred to another course.
Refund of monies: Requests for refunds must be made in writing and received by the training refund deadline stated on the training registration form. (See below for cancellation policy).
Registration Cancellation by Participant
Unless specifically stated on registration materials, the deadline to request a refund for your registration is 5 business days before the event.
Registration cancellations requested prior to the deadline will be eligible to receive a refund less a 5% administration fee. *
Cancellations received less than 5 business days before the event will not be eligible for a refund and will be billed for the total cost.
Registered no-shows are not eligible for a refund and will be billed the total cost.
Cancellations will be accepted via e-mail to trainings@penncares.org and must be received by the stated cancellation deadline.
All refund requests must be made by the attendee/payee.
Refund requests must include the name of the attendee, the training date, and payment method.
These above policies apply to all PennCares trainings unless otherwise noted in the corresponding event materials. Please read all individual event information thoroughly.