March 23 @ 10:00 am

-

11:30 am

Cost: $10.00

Fluctuations in Working with Families of Individuals with Dementia
Tuesday, April 12, 2022, 10 a.m. to 12 p.m.
Live Webinar
Cost: $10
2 Social Work CEUs available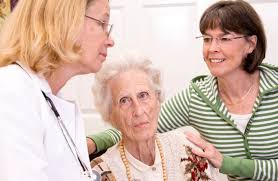 This program is made possible through a grant from the Mechanicsburg Area Community Foundation, a regional Foundation of The Foundation for Enhancing Communities.

Description: When it becomes apparent that someone has a dementia-related condition, this impacts not only the individual with the diagnosis but also family members and others close to this person. This is not a stand-alone situation. The purpose of this program is to highlight some of the relationship changes that may occur within the family. In addition, it is also to give both family members and professionals some understanding of the respective challenges faced when dealing with dementia-related illnesses. It is hoped that through identification and discussion of the changes in the family's dynamics that everyone can benefit: the person with the diagnosis, family members, friends and professionals. This presentation will include the sharing of real-life situations, participant activities, as well as ways to promote problem solving through improved communication with one another.
Objectives:
Help professionals and family members understand the impact that family dynamics has on the care and treatment of individuals with dementia.
Help professionals and family members positively deal with the inevitable changes that occur when caring for someone with dementia.
Work together to generate positive suggestions for the professionals and family members as they move through dementia's challenging journey.
Target Audience:
Family members
Professional caregivers
Facilitator:  
Bria Miles, Trained Physical Therapist Assistant, Care Manager, and experienced Gerontologist is a Magna Cum Laude graduate of Winston-Salem University (North Carolina) where she received a Bachelor of Science degree in Exercise Science.
In May 2022 she will be finishing her degree as a Physical Therapist Assistant with continued aspirations to focus her passion working with the geriatric population. For the last three years, Bria has immersed herself in the field of geriatrics within multiple capacities initially studying Gerontology at the graduate level through McDaniel College (Maryland). She most recently has been serving as a Care Manager supervisor for a senior living community.
Bria's passion for older adults is inspiring and infectious. She believes it is her obligation to represent a population that can often be overlooked through advocacy and education. Her mission is simple, to make a difference in how older adults are viewed in society and how to help them achieve optimal independence by increasing health literacy and through support physically, emotionally, and economically.
Bria exhibits all the characteristics needed to support the aging and underserved communities. Being considerate, patient, eager to learn and compassionate are all keys to success and evolution in this space.
PennCares Cancellation Policy
PennCares Support Services reserves the right to cancel an event due to low enrollment or other circumstances which would make the event non-viable.
PennCares reserves the right to substitute course instructors as necessary.
If PennCares cancels an event, registrants will be offered a full refund.
Postponement: Should circumstances arise that result in the postponement of an event, registrants will have the option to either receive a full refund or transfer registration to the same event at the new, future date.
Substitutions and Transfers: We understand that circumstances may occur to prevent you from attending a training. If you find that you are unable to attend one of PennCares' trainings, you have several options:
Send a substitute: Substitutions are accepted as long as a written request is received. Substitutions may be made without penalty provided the original registrant contacts PennCares at trainings@penncares.org to request this change.
Transfer to another course: Transfers are accepted up to the day of the event as long as a written request is received. In the event the registrant cannot attend a scheduled course for which he or she is enrolled, registration can be transferred to another course.
Refund of monies: Requests for refunds must be made in writing and received by the training refund deadline stated on the training registration form. (See below for cancellation policy).
Registration Cancellation by Participant
Unless specifically stated on registration materials, the deadline to request a refund for your registration is 5 business days before the event.
Registration cancellations requested prior to the deadline will be eligible to receive a refund less a 5% administration fee. *
Cancellations received less than 5 business days before the event will not be eligible for a refund and will be billed for the total cost.
Registered no-shows are not eligible for a refund and will be billed the total cost.
Cancellations will be accepted via e-mail to trainings@penncares.org and must be received by the stated cancellation deadline.
All refund requests must be made by the attendee/payee.
Refund requests must include the name of the attendee, the training date, and payment method.
These above policies apply to all PennCares trainings unless otherwise noted in the corresponding event materials. Please read all individual event information thoroughly.